About the Flying AJ Ranch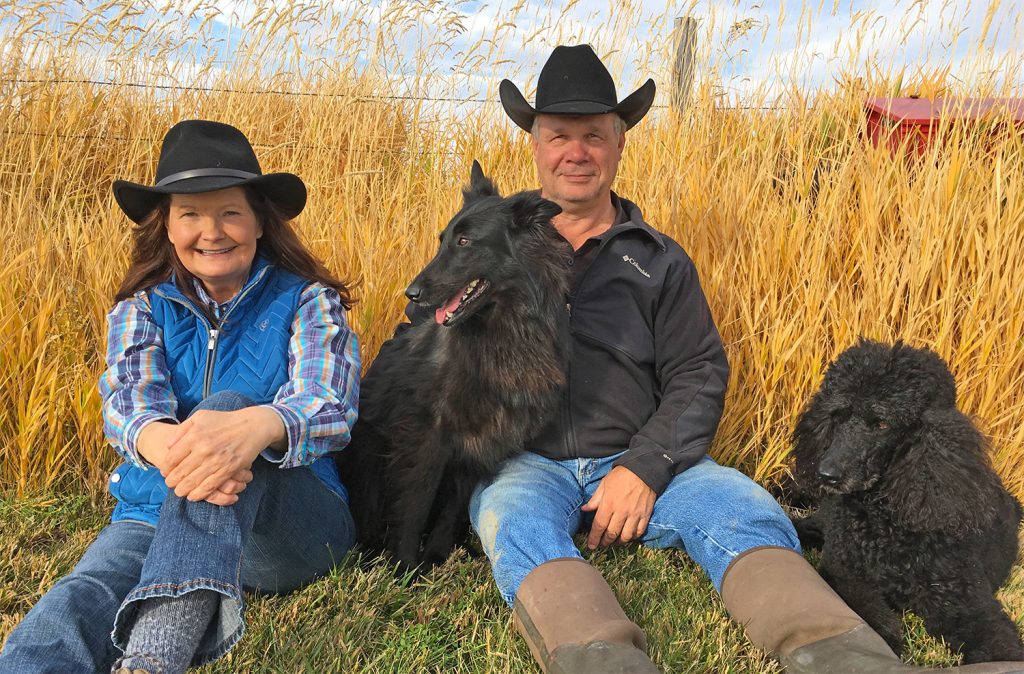 100 ACRES IN THE PRESTINE BITTERROOT VALLEY
Nestled a few miles north of Stevensville, the Flying AJ Ranch sits on a fertile shelf.   Mild temperatures provide an excellent growing season.  
The Flying AJ Ranch gets its name from our rich history of aviation and agriculture.  In 1981, Arlin and I first met in the Alaska "Bush" flying Twin Otters (I was his co-pilot) hauling fish in and out of small villages. We had so many common interests and a sense of adventure; we married, moved back to Montana, and have worked side-by-side ever since in the Angus cattle business.
Our ranch name, the Flying AJ Ranch, is the perfect reflection of who we are as a team and our dedication to our personal mission of farming and ranching.
This is the 4th year of Certified Organic by the Montana Department of Agriculture.
An action and adventure thrillers. Overcoming obstacles is her passion: plane wrecks, cancer, horse accidents, making the wrong decisions, fear of COVID, abandonment, poverty, shame, rejection, and fear of death.